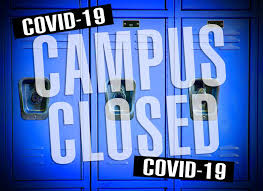 Introduction
COVID-19 has affected our nation heavily in the economy and the environment. Businesses have closed around the country and we are facing severe economic instability. But one of the huge factors that COVID-19 has affected is the college education and experience. During this time, COVID-19 has affected "the area of applications and admissions, tuition, student loans or teaching" (DePietro, 2020, para.3). It has forced our classes to all be put online and taught by some teachers who have not taught online classes before. It is a whole different arena to tackle from doing class in person opposed to virtually online. It also has affected the lifestyle students want to experience when in college. But not just the online classes and college life will be affected, as well as the return to things going back to normal on universities and campus. Things will probably change, and some will react differently than others.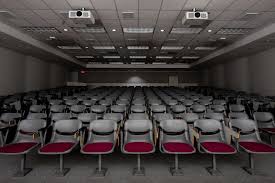 How are all areas affected?
Applications and admissions have been affected worldwide. During this pandemic, there has been no on campus tours or open houses as all universities are closed at the moment. When classes merged to online, it takes a while for them to get started because lots of teachers are not used to teaching online but are normally teaching in person. Some university faculty argue that moving classes online will affect other areas and operations at universities. Brian Jones, the Director of Admissions at Minnesota State University-Mankato claims that "Faculty and staff transitioned all learning to online and virtual in a very short period of time and this will undoubtedly impact the success and retention of students. If fewer students are successful in their courses and fewer students re-enroll for summer and fall semesters, campuses will see their retention rates and tuition revenues decline" (DePietro, 2020, para.11). Online teaching is significantly impacting both students and teachers. Students worldwide are now all converting to online classes where learning habits and ways of learning information can be troubling. Students learn by visual, in person discussions and etc.
"Many universities show that applications are being pushed back months and international students cannot come in for many months depending on the virus" (O'Callaghan, 2020)

O'Callaghan, C. (2020, June 04). University Admissions: How Will Covid-19 Affect My Application? Retrieved June 18, 2020, from https://www.topuniversities.com/student-info/admissions-advice/university-admissions-covid-19-coronavirus
Closing
College is a great place to get an education and make friends of a lifetime. It teaches you many lessons in life and create lots of responsibilities. Now that COVID-19 has happened, it has created different responsibilities for us and has taken away a part of making in-person relationships with other students on campus. This is a time where we must learn as students and teachers. This is a time where we must adapt as one and create newer ways in becoming successful for the greater good of the world. COVID-19 is not just a virus but a motivation where we can strive to overcome it and find new ways in being successful.